A New Breed of Tow Tractor​
Since 1981, Tiger has been manufacturing heavy-duty tow tractors in aviation and industrial operations. Today, Tiger's industry-proven chassis, common parts, familiar controls, and innovative technology is modernizing ground support operations. Available in Lithium-Ion or gas, Tiger provides customers with a choice to choose their power, with a path to migrate when they're ready.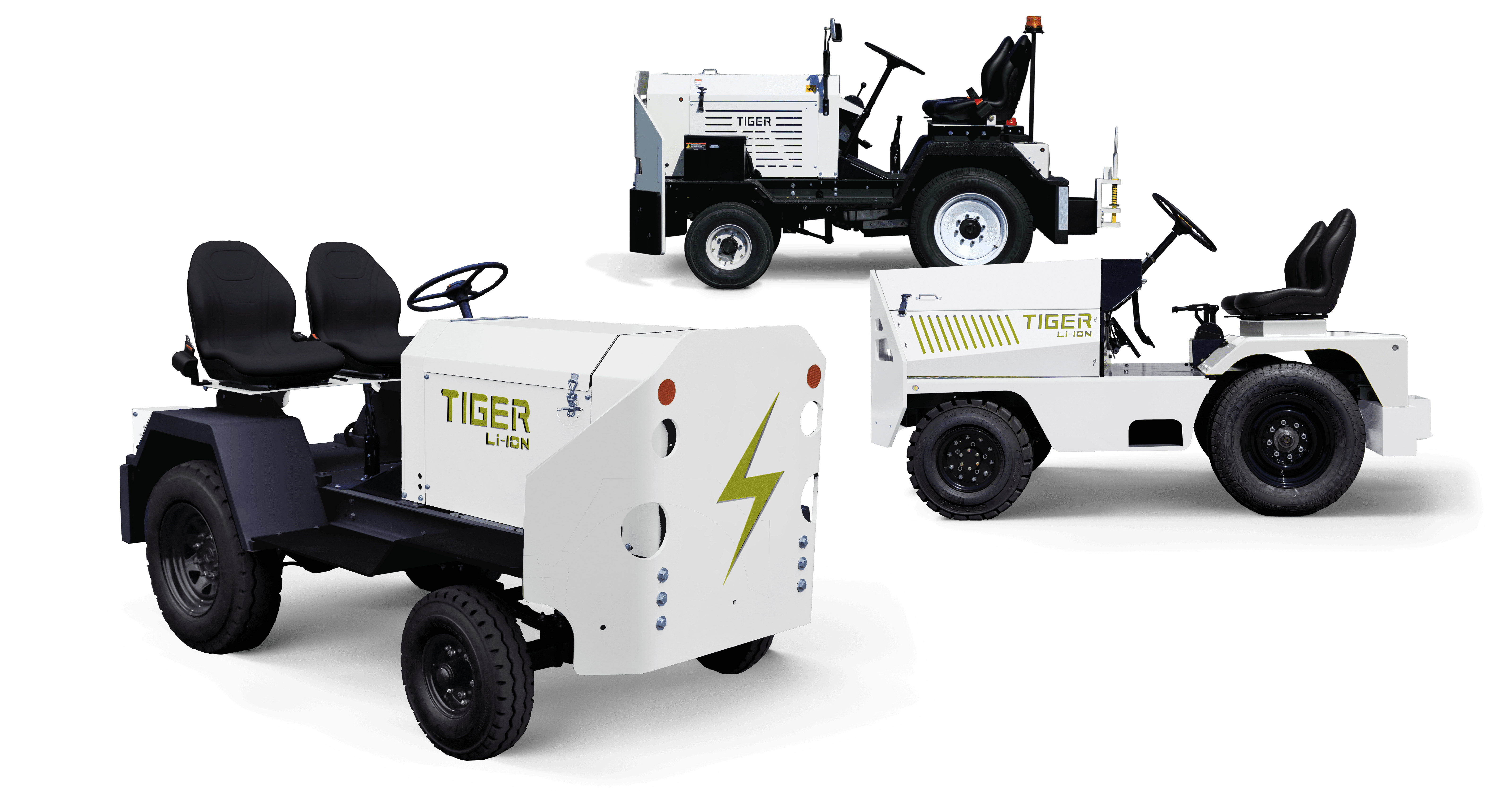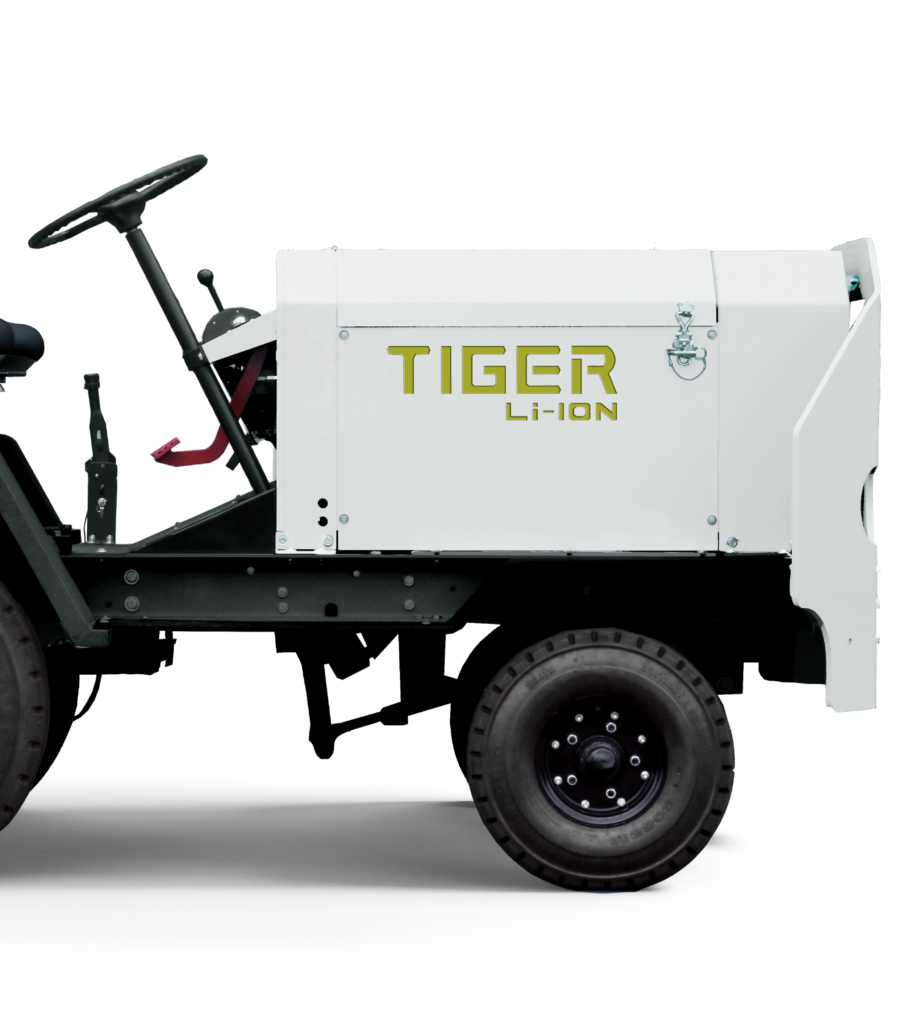 Requiring little to no specialized training, the Tiger Li-Ion is best for operators looking to easily electrify their established fleets with next-gen tractor — all while sporting a 100% steel body-on-frame with bolt-on chassis components.
Best for operators looking to upgrade to a premium, heavy-duty design, Tiger XD Li-Ion has a 100% steel unibody design with integrated frame, counterweights, floorboard, bumpers and cowling that are welded together for added durability.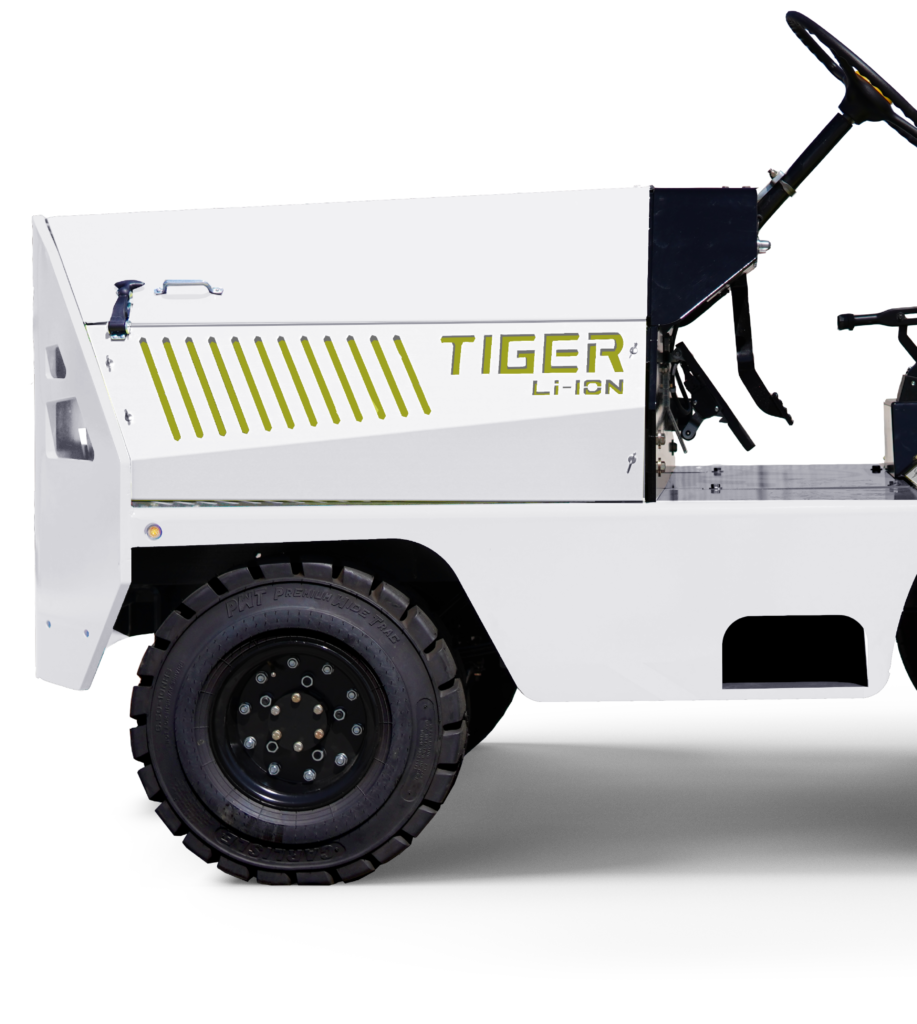 Electrification enables smart vehicle technology like anti-roll over, programmable speed controls, smart direction control, and on-board diagnostics. And of course all Tigers come standard with high visibility lights and safety seat belts.
One internal combustion tractor emits 3,250 kg of CO2 annually. Tiger Li-Ion tractors eliminate unnecessary pollution with zero CO2 tailpipe emissions—bringing your fleet closer to reaching sustainability goals.
Protecting Your Bottom Line
Lithium-Ion technology means fewer serviceable components and zero maintenance for battery and drive systems. In fact, upgrading your traditional fuel tractor to Tiger Li-Ion can save you up to $22,172 in annual fuel and powertrain maintenance costs—an 85% reduction.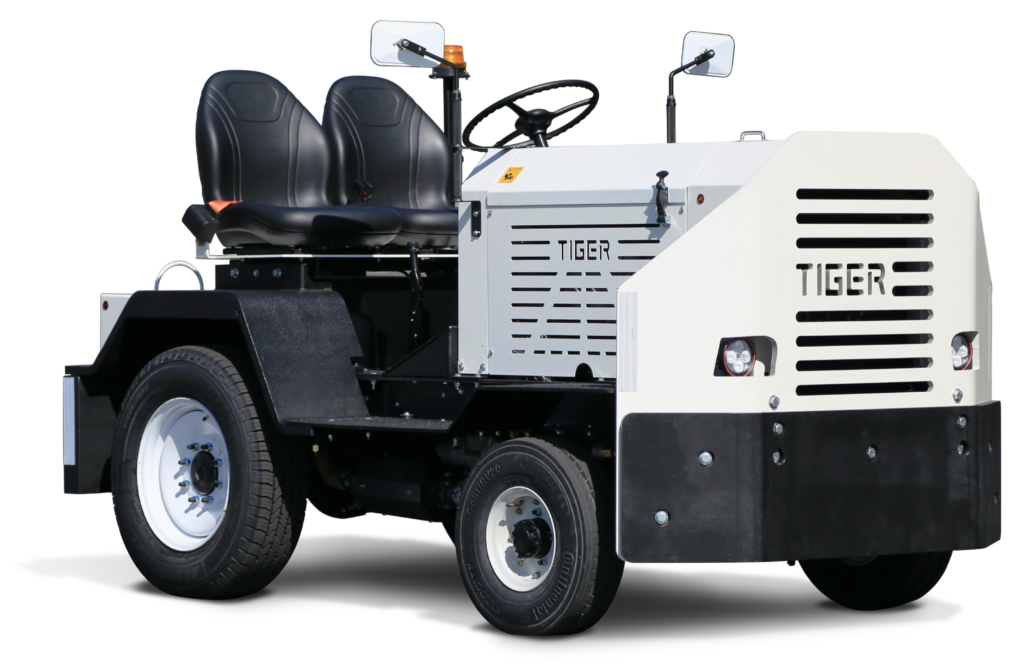 Not Ready to Convert to Electric?​
The Tiger G has the same proven steel body-on-frame chassis and familiar operations as Tiger Li-Ion, but with gas-powered GSE Kubota or Ford powertrains. Join the Tiger family with gas, which will make it easy to convert to electric when you're ready, on your timeline.
Looking for the Latest and Greatest?​​
See What Tiger Can Do for You​