Over 40 Years of Unleashed Power
Tiger heavy-duty tow tractors have been towing cargo, baggage, parcels, and other equipment in ground support and manufacturing applications since 1981. Today, Tiger lithium-ion tow tractors provide a level of cost-efficiency, sustainability, durability, and safety that hasn't been realized with traditional options in the market.
Tiger Expands GSE Lineup with Tiger Repower
Waev Inc. launches the all-new Tiger Repower Li-ion conversion kits for legacy gas tow tractors—offering ground support operators a modern, cost-efficient, clean and green way to bring electrification to existing fleets.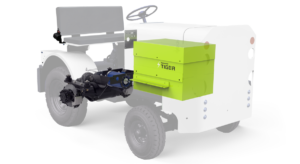 All-New Lithium-Ion Tiger and Taylor-Dunn Vehicles Launch
Waev Inc. launches the all-new, fully electric, lithium-ion-powered Tiger tow tractors and Taylor-Dunn Bigfoot utility vehicles— unlocking significantly lower total cost of ownership, zero emissions, industry-first safety features and limited maintenance.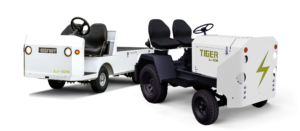 Polaris Industries Acquires Taylor-Dunn
Taylor-Dunn joins GEM, Goupil, Mega, Aixam and ORV commercial vehicles as a wholly-owned subsidiary of Polaris. While Polaris is known for powersports, adjacent markets are an important aspect of their growth strategy, and industrial vehicles are a natural extension.
Taylor-Dunn Purchases Tiger
Taylor-Dunn purchases Tiger Tractor, United Tractor, and Metro Crown International—all leading suppliers in the industrial and airline ground support industries.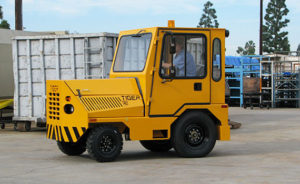 Tiger Founded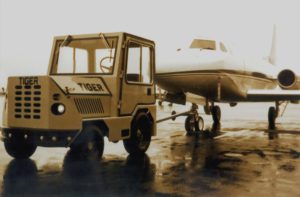 Proud to Be Part of the Waev Family​
Founded in 2021, Waev is a strategic partner dedicated to solving the mobility market's challenges with nimble innovation and comprehensive solutions. Waev proudly manufacture, distribute, market, and support the GEM, Taylor-Dunn and Tiger brands.