ACHIEVE ZERO EMISSIONS IN A DAY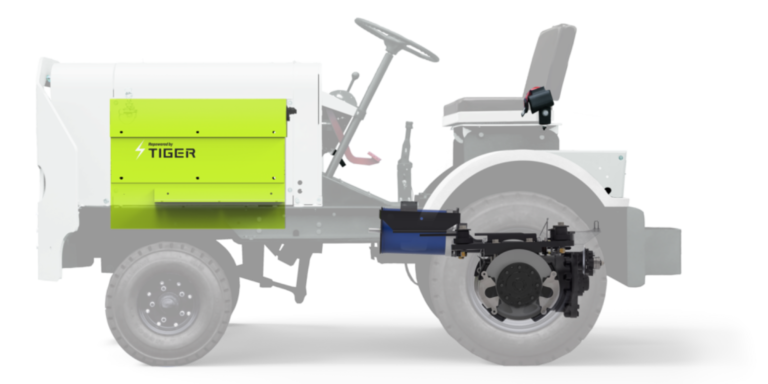 The Tiger Repower conversion kit gives legacy gas tow tractors a new, sustainable life with lithium-ion power. Upcycle your current tractors with the latest GSE technology—extending the life of your fleet, saving thousands, cutting emissions and improving safety.
ONE-DAY INSTALL
Easy, one-day install in 8-12 hours—on the tarmac or in the shop.
SAVE THOUSANDS
Up to 50% less than a new tractor and zero ongoing battery and powertrain maintenance costs.
IMPROVE SAFETY
Smart vehicle technology like anti-rollover and programmable speed controls.
INCLUDED ALL-NEW IN EVERY KIT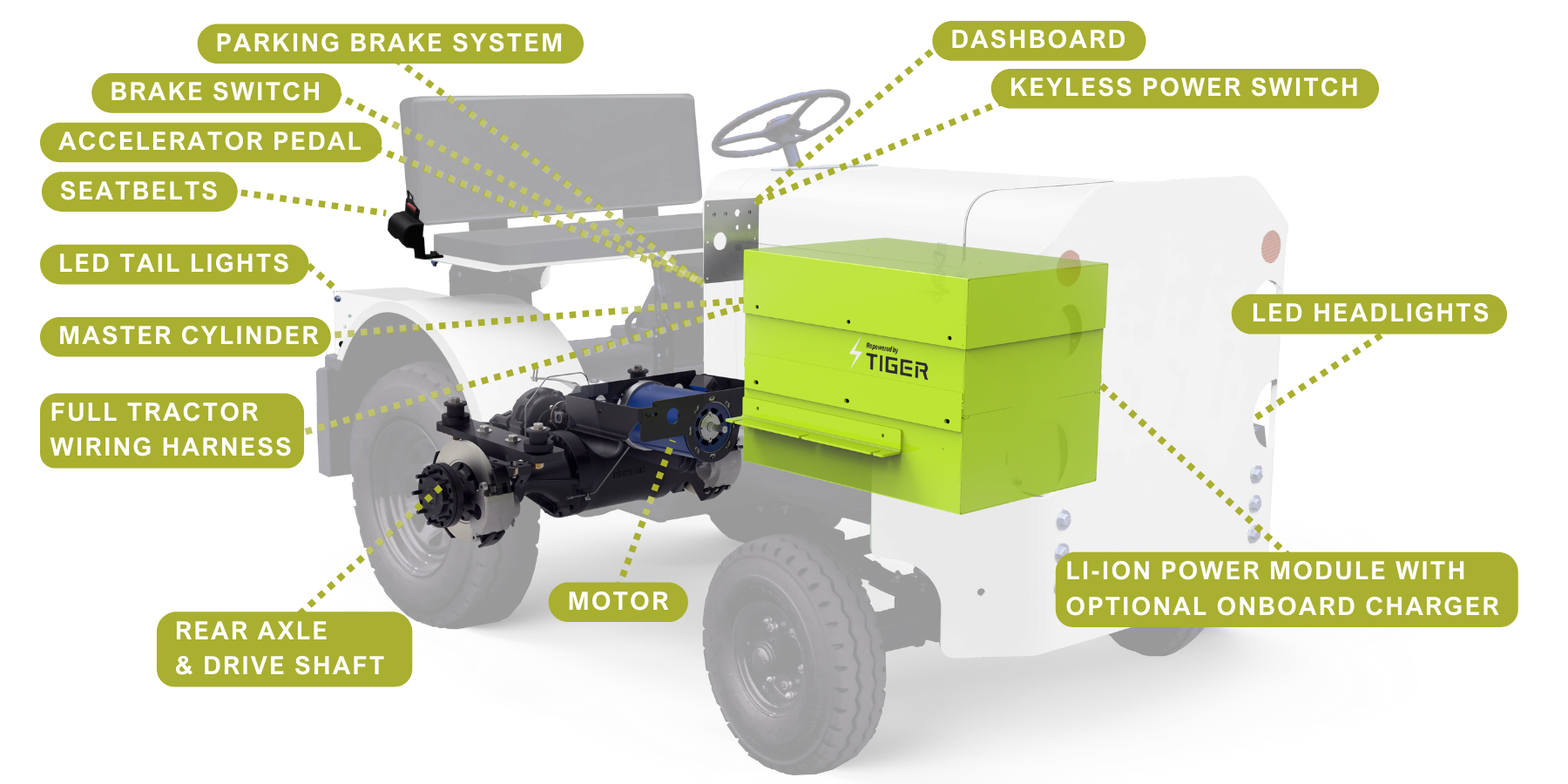 On the tarmac or in the shop.
After ICE powertrain disassembly, install Tiger Repower to your legacy chassis on the tarmac or in the shop in 8-12 hours.
One step closer to net zero.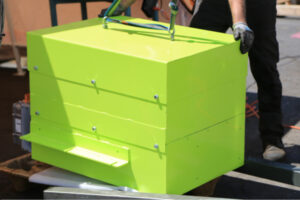 Annual CO2 Tailpipe Emissions
For One TRACTOR REPOWERED BY TIGER

ANNUAL CO2 TAILPIPE EMISSIONS
FOR ONE INTERNAL COMBUSTION TRACTOR
TIGER REPOWERED TRACTOR ANNUAL COSTS
Annual Est. Powertrain
Maintenance
ICE FUEL TRACTOR ANNUAL COSTS
Annual Est. Powertrain
Maintenance
Smart vehicle technology.
Patent-Pending Anti-Rollover
Technology
Programmable
Speed Limiting and
Acceleration Rates
High
Visibility LED Lighting
Electronic
Shift Inhibiting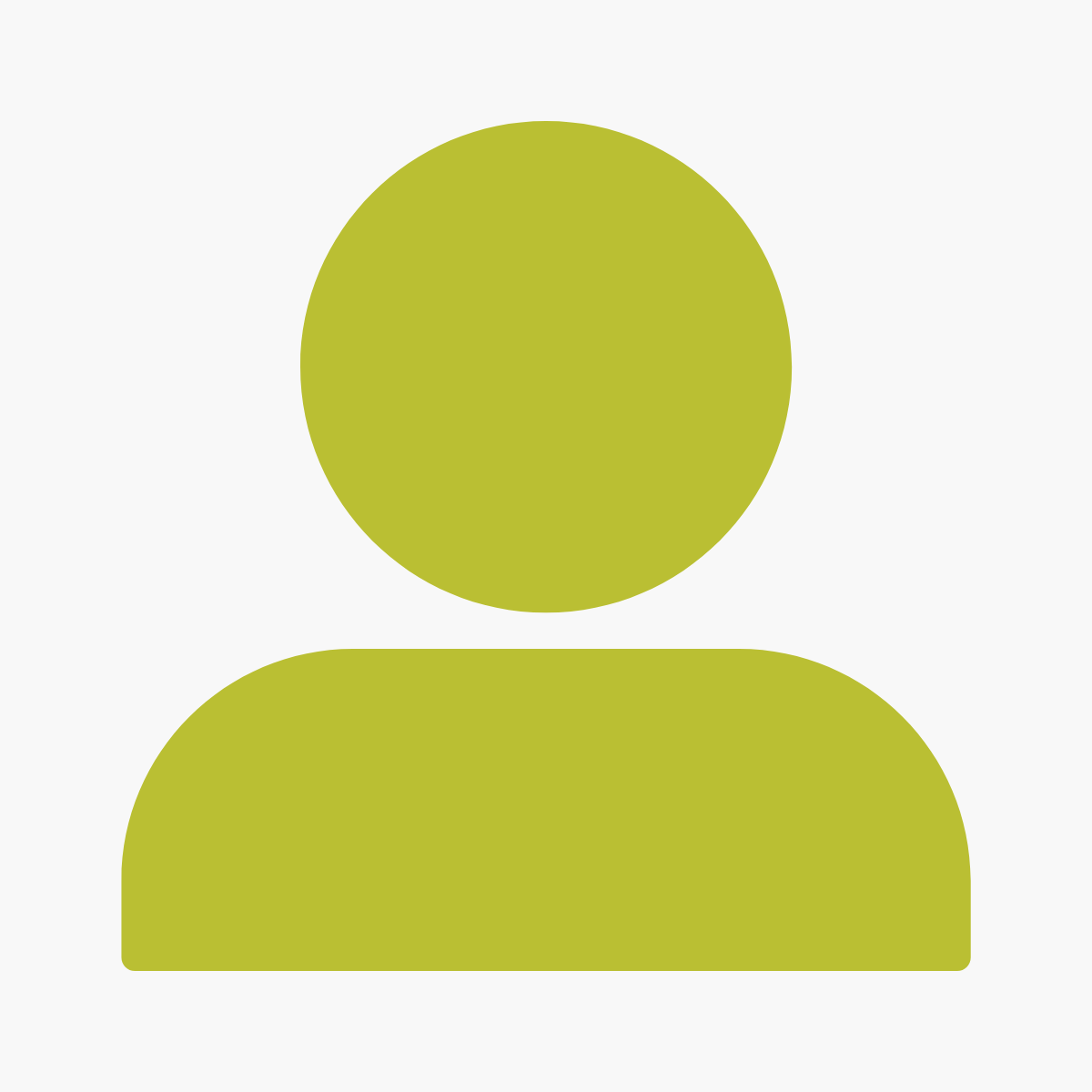 Operator Presence Sensing
Same infrastructure,
new possibilities.
Flexible charging means Tiger Repower tow tractors can adapt to a wide range of infrastructure readiness—without requiring heavy investment in new charging infrastructure. Easily charge your repowered tractor with our onboard charger that's compatible with traditional single-phase outlets, the same used for many electric cars. For fast charging, we recommend upgrading to a DC fast-charger. Tiger Repower can also be opportunity charged anytime for further flexibility.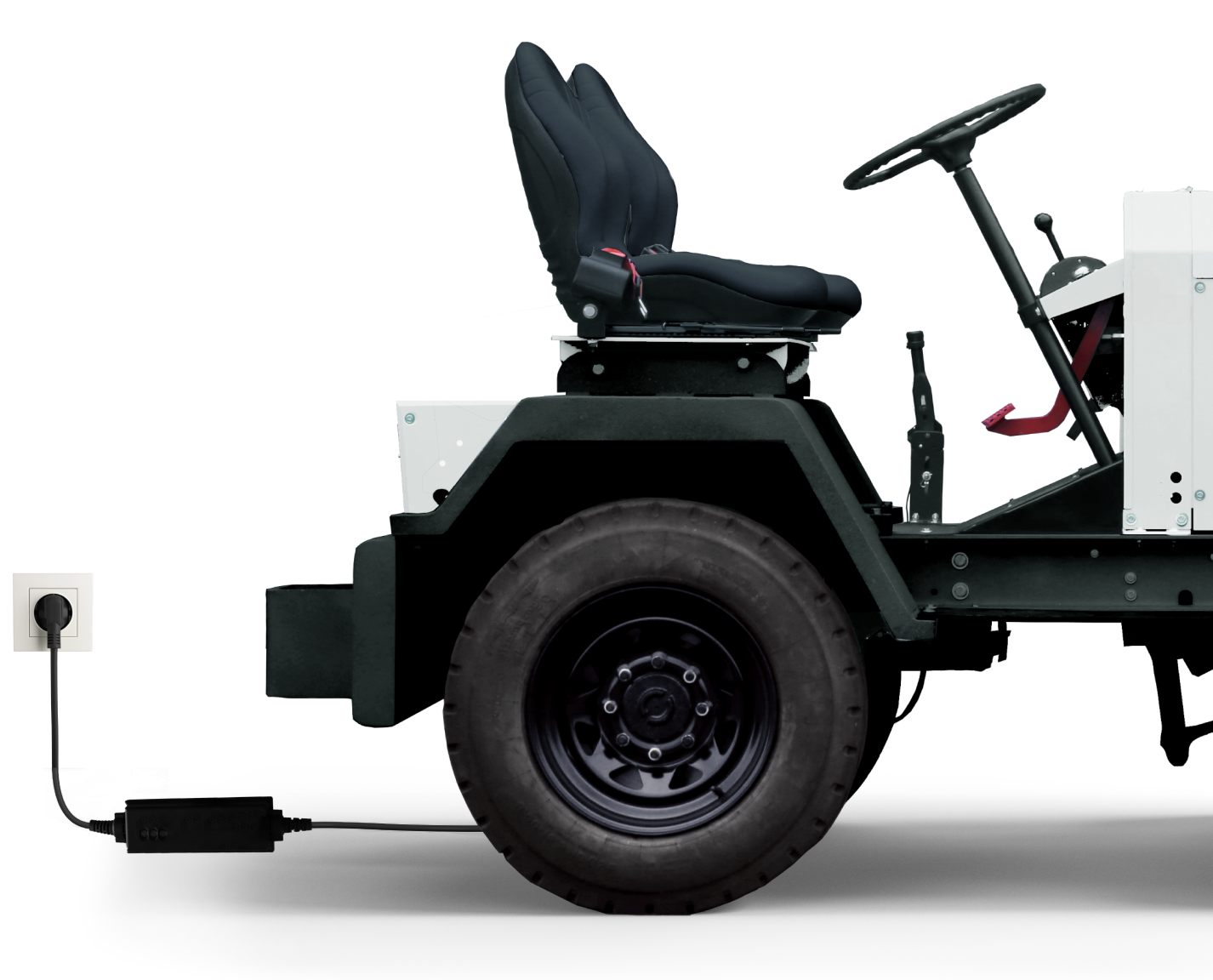 Drive System Type
Lithium electric (LiFePO4—more safe, stable and reliable than other lithium options)
Motor
96v AC brushless induction
Final Drive
Planetary triple reduction axle
Hitch Towing Rating
Up to 50,000 lb (22,679 kg)

Brakes
Rear disc (quad caliper)
Parking Brake
Hand-operated parking brake (optional electric actuated parking brake)
Instrumentation
BDI, w/ hour meter, park brake indicator, system readiness indicator, telematics ready
Lighting
Dual LED headlights, LED brake/tail lights & LED reverse lights, LED marker lights
Other Standard Features
Ergonomic bucket seats

Charging Options
Onboard and DC fast chargers
Rear Suspension
Solid w/ rubber cushion isolators
Operator presence sensing
Programmable speed limiting and acceleration
High visibility LED lights
Electronic shift inhibiting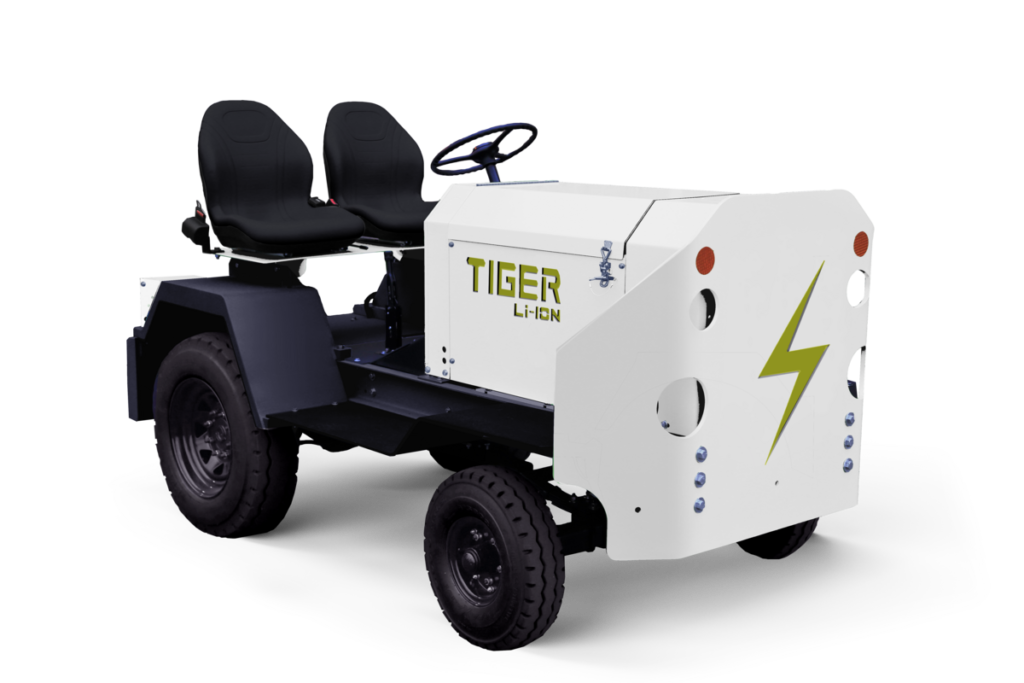 Modernize Your GSE Equipment With Li-Ion
Engineered with operators in mind, Tiger Li-Ion tow tractors are built with an industry-proven chassis, familiar controls, enhanced safety features and common parts for simplified maintenance. Save tens of thousands annually in powertrain maintenance and energy costs by choosing Tiger Li-Ion. Charge using an onboard charger or DC fast charger.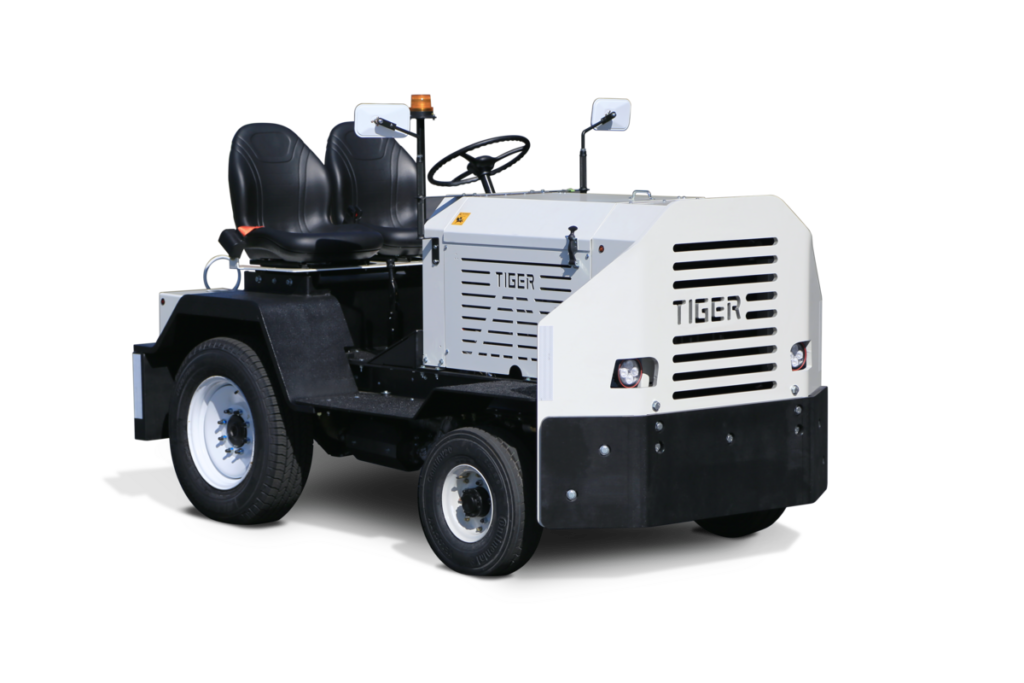 Not Ready to Convert to Electric?​
The Tiger G has the same proven steel body-on-frame chassis and familiar operations as Tiger Li-Ion, but with gas-powered GSE Kubota or Ford powertrains. Join the Tiger family with gas, which will make it easy to convert to electric when you're ready, on your timeline.
See What Tiger Can Do for You​