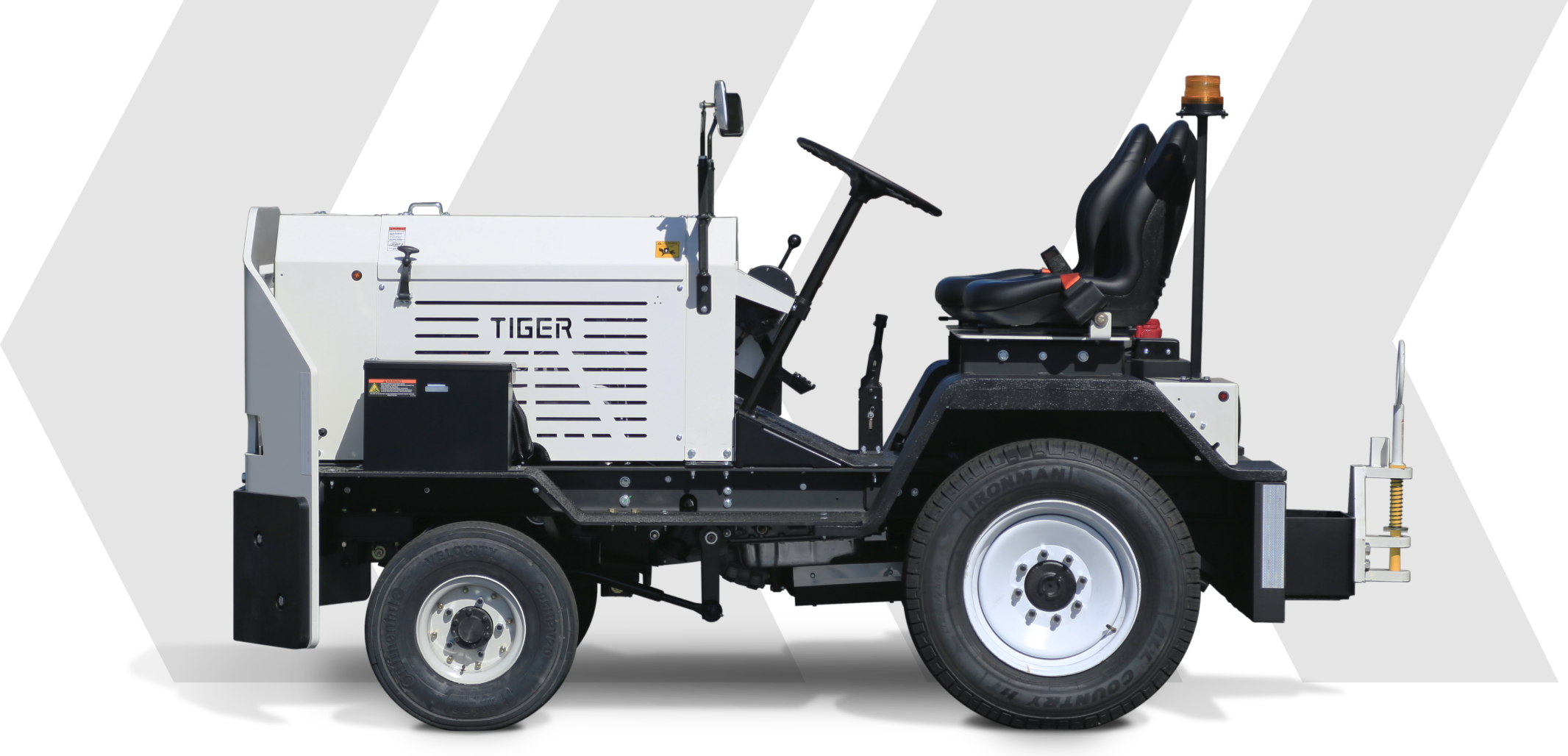 Tiger Gas has a 100% steel body-on-frame with bolt-on chassis components and an ICE powertrain. This familiar design offers capability, operations, and serviceability that's proven in the GSE space.
Join the Tiger family with Tiger Gas, and have the option to easily switch your ICE powertrain to a lithium-ion electric powertrain when you're ready.
Tiger Gas Safety Features.
Electronic
Shift Inhibiting
Seamless Operator
Experience.
Tiger Gas ICE tow tractors require little to no specialized operator training and are manufactured using common GSE parts, simplifying operations and maintenance.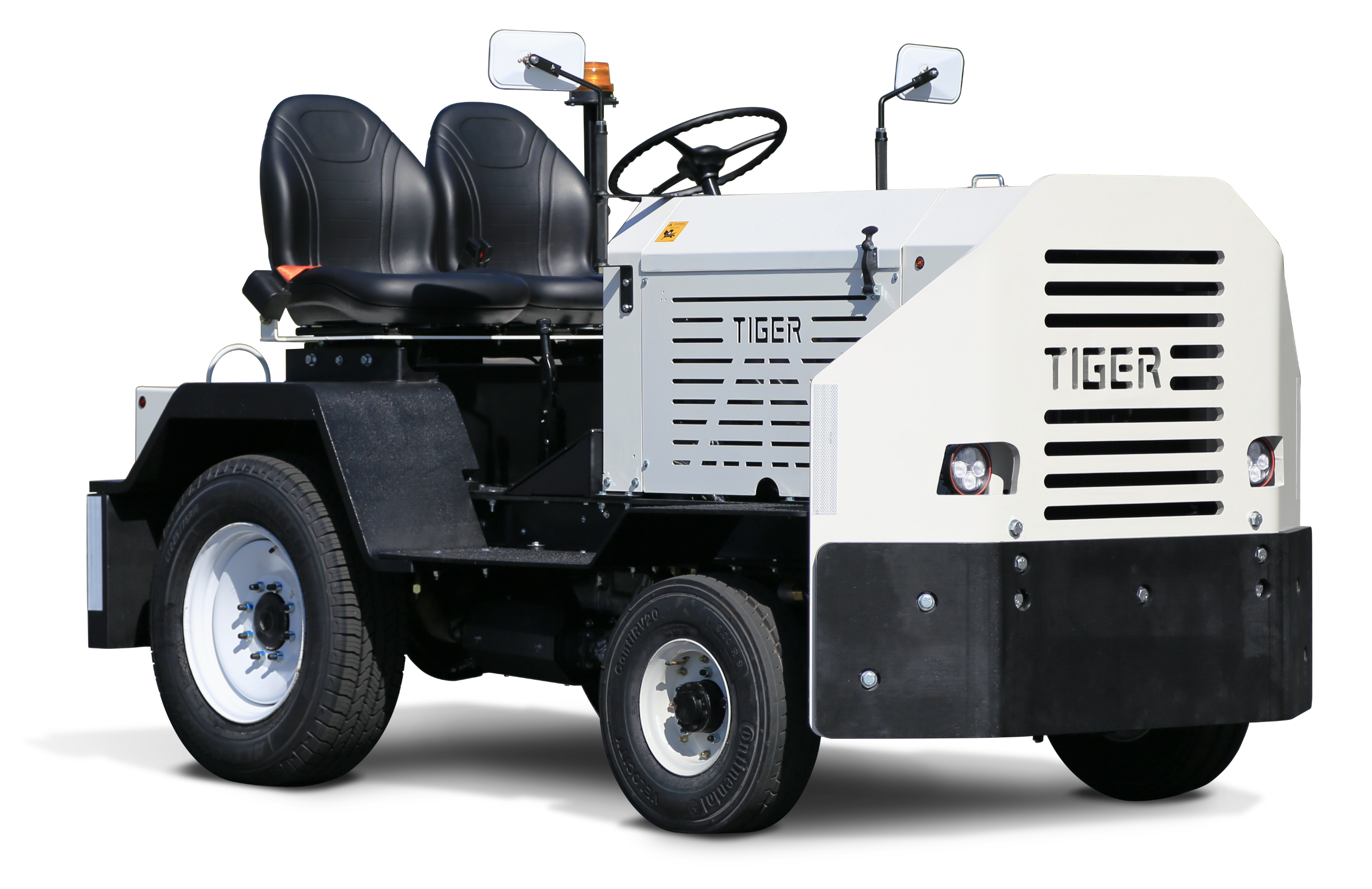 Motor
Kubota WG2503/GM-PCS 4LHD transmission or Ford 2.5L / GM-PCS 4LHD transmission
Drive System Type
Gasoline or LPG

Top Speed 15 mph (21 kmh)
Ground Clearance
5 in (12.7 cm)

Hitch Towing Rating
Up to 60,000 lbs (27,000 kg)
Overall Vehicle Size
113 x 55.5 x 61 in (287 x 141 x 155 cm)
Wheelbase
58 in (147.3 cm)
Brakes
Rear Disc (Quad Caliper)
Parking Brake
Hand-operated Parking Brake (Optional Electric Actuated Parking Brake)
Instrumentation BDI, w/ hour meter, park brake indicator
Lighting
Dual LED headlights, LED brake/tail lights, LED reverse lights, LED marker lights

Other Standard Features Black vinyl ergonomic bucket seats

Front Suspension
Leaf Springs
Rear Suspension
Solid w/ cushion isolators
Electronic shift inhibiting
See What Tiger Gas Can Do for You