Take your ground support operations to new heights with Tiger. Whether you're looking for something familiar or future-proof, Tiger has a lower total cost of ownership and higher return on investment than traditional GSE tow tractors. Upgrading your 25-tractor fuel fleet to Tiger Li-Ion will pay for itself in about 5 years using average annual fuel and maintenance savings. That nets out to roughly $1.5 million after 5 years.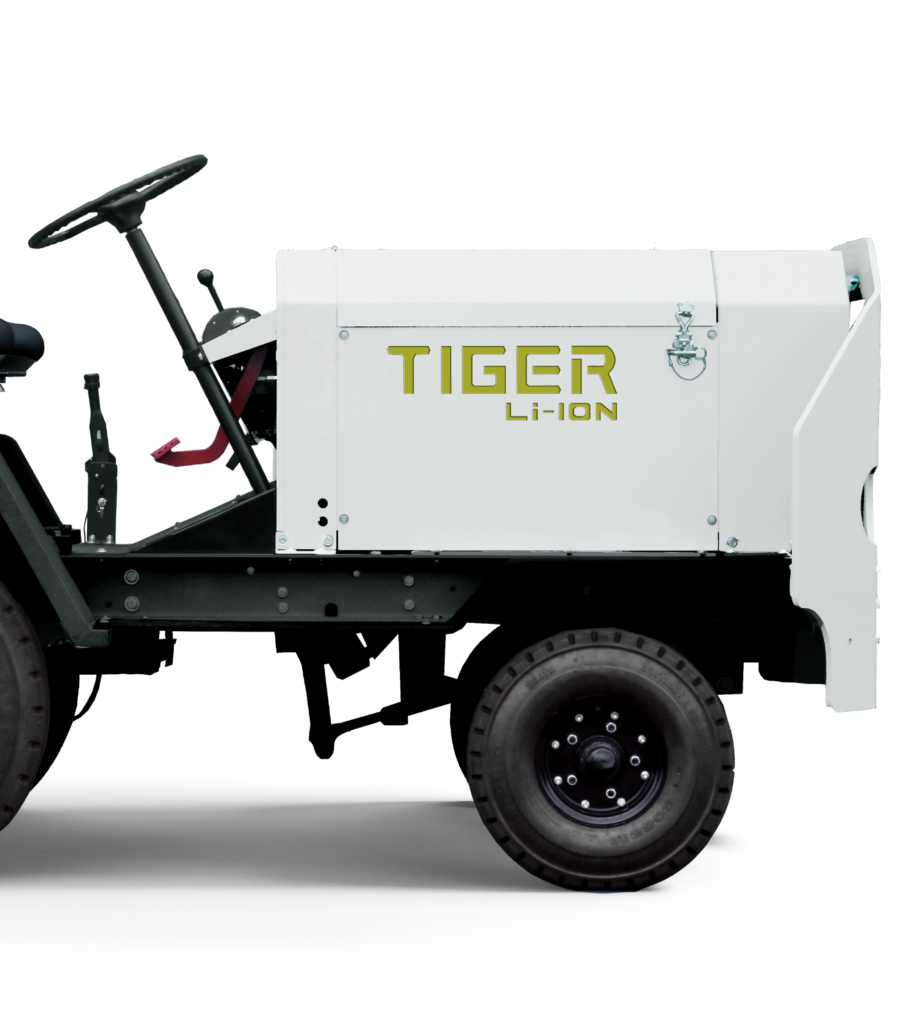 100% steel body-on-frame with bolt-on chassis components. This familiar design requires little to no specialized training and is best for ground support equipment operators looking to easily electrify their established fleets with next-gen GSE tow tractors.
Why Choose Tiger for Ground Support Equipment
TIGER LI-iON ANNUAL COSTS
Annual Est. Powertrain
Maintenance
ICE FUEL TRACTOR ANNUAL COSTS
Annual Est. Powertrain
Maintenance
Stay ahead of the always changing demands with Tiger Li-Ion.
Annual CO2 Tailpipe Emissions
For One Tiger LI-iON

ANNUAL CO2 TAILPIPE EMISSIONS
FOR ONE INTERNAL COMBUSTION TRACTOR
Equipped with improved safety features.
Programmable
Speed Limiting and
Acceleration
Electronic
Shift Inhibiting
Same infrastructure,
new possibilities for GSE.
Tiger Li-Ion tow tractors provide flexible charging and don't require significant infrastructure changes. Easily charge your Tiger Li-Ion using a traditional 110v or 220v single-phase outlet, the same used for electric cars. For fast charging, we recommend upgrading to smart industrial chargers.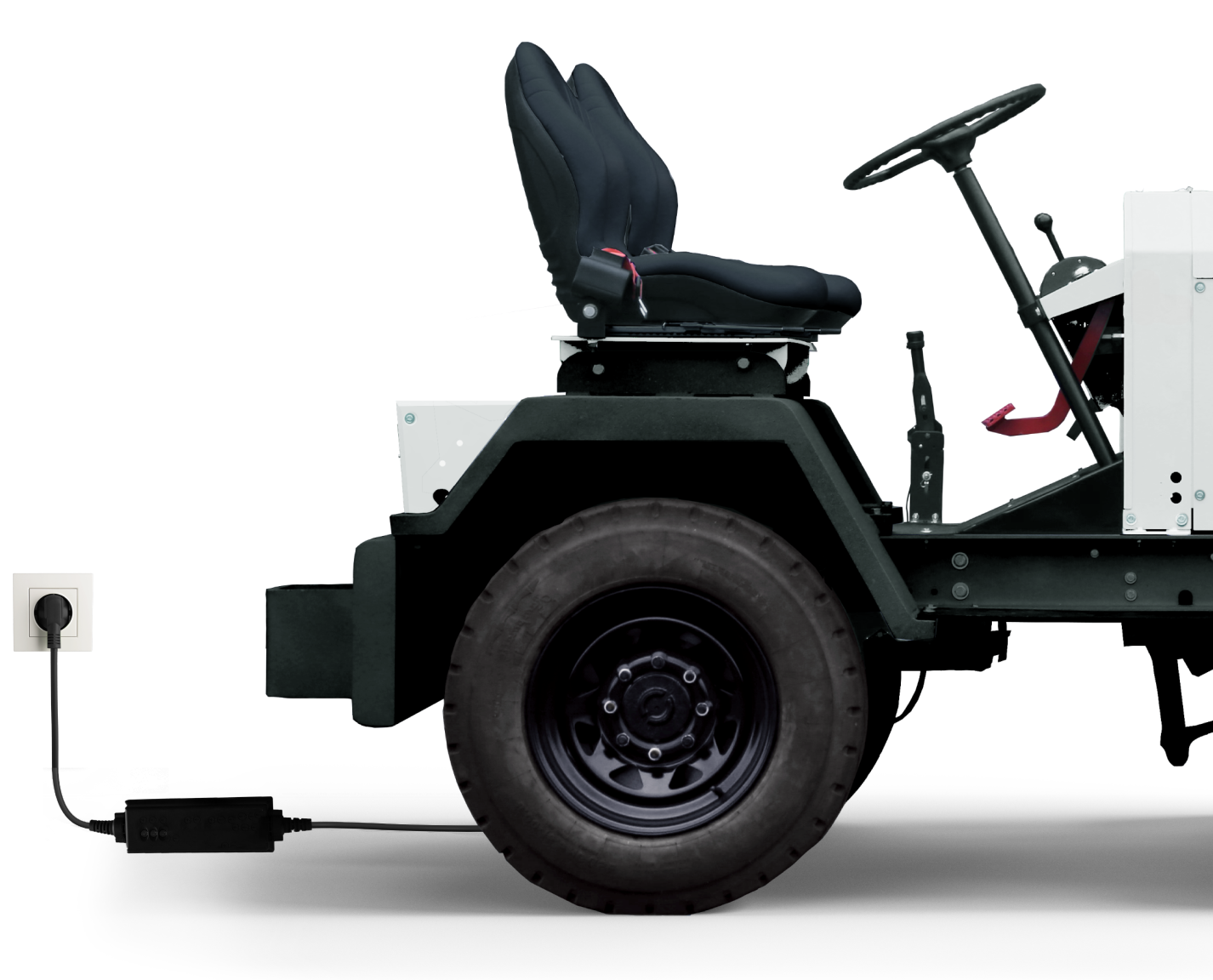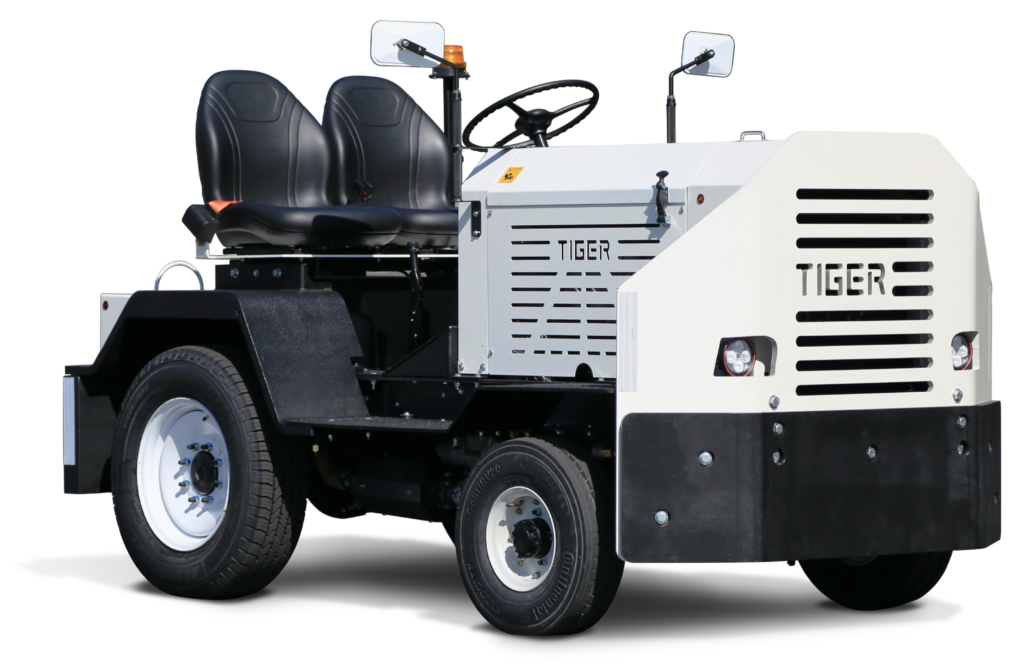 Not Ready to Convert to Electric?​
The Tiger G has the same proven steel body-on-frame chassis and familiar operations as Tiger Li-Ion, but with gas-powered GSE Kubota or Ford powertrains. Join the Tiger family with gas, which will make it easy to convert to electric when you're ready, on your timeline.
Heavy-Duty Utility Vehicles From Taylor-Dunn
Carry up to 3,000 lbs. and tow up to 10,000 lbs. across the tarmac with a Bigfoot burden carrier. Built for all-day operation, Bigfoot provides long ranges, zero drive system maintenance, opportunity charging, and a low total cost of ownership so you can move people and tow baggage with ease.
See What Tiger Can Do for You​